My story-time parents and caregivers often ask me how I select books for our readings at the library. Do I scour the shelves with my running inventory of all items in our collections? Do I happen to have an ESP link to Amazon? Or to the Goodreads site?
No, of course not. I decide on a theme and I take a look to see what books there are and what's recommended. In short, there are thousands of fantastic Librarians out there who work diligently to bring together amazing resources and programs. These Librarians often share what they accomplish for others to use.
These Librarians are legends.
They are the bastions of knowledge.
They are themselves, teachers, caregivers, community service providers, lovers of literature, reviewers and bloggers, and just plain nice.
Next time you see a Librarian, give them a high five (some of us are a little uncomfortable hugging) and let them know that they are awesome.
In the meantime, in the spirit of giving, here is a story-time based upon the 2017 Summer Reading theme "Build a Better World."
Enjoy.
We did a craft in our story-time today and I got the idea from a combination of this and this.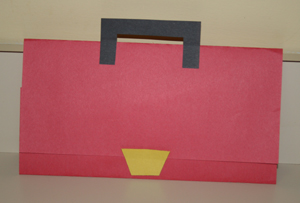 (I didn't include the "Happy Father's Day this time)
The children actually really responded to this week's theme. They were receptive to the types of things that they could do to build a better world. So it was good to see a quite complex concept understood so well by such a young audience.
Well worth the effort!